IRRIGATION INSTALLATION
A new irrigation system requires a well thought out design, taking into account all the features of the natural landscape and the watering needs of the turf, plants and trees. EarthAmerica will plan a custom design suited to your specific landscape requirements.
​
A properly designed and installed irrigation system will maintain a beautiful and healthy lawn, shrubs and trees. EarthAmerica installers are trained in the latest irrigation methods. Our irrigation systems provide a water conservation practice while protecting your landscape investment.

IRRIGATION REPAIR
EarthAmerica can repair your broken irrigation system or renovate an outdated irrigation layout. We use only the highest quality materials and we will finish the installation project on time and in budget.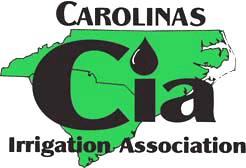 Landscape irrigation for your perfect outdoor living space.​
​EarthAmerica Irrigation Services
​EarthAmerica, LLC provides outdoor solutions. EarthAmerica is a licensed irrigation installer in North Carolina (CIC) and a proud member of the Carolina Irrigation Association (Cia). EarthAmerica understands that property owners want to own the highest quality irrigation system with the most up-to-date technology installed on time and in budget. EarthAmerica takes pride in assuring the property owner that each job will be completed with quality and customer satisfaction in mind.
​
Whether you're looking for a new system or renovating an existing irrigation system, give our experts a call. We'll schedule a convenient evaluation and estimation meeting.
​
Contact EarthAmerica at 704-469-7487 for more information or a consultation meeting.
EARTHAMERICA, LLC established 1999 CONTACT: info@EarthAmericaLLC.com PHONE: 704-469-7487
8334 Pineville Matthews Road, Suite 103-172, Charlotte, NC 28226
© Copyright EARTHAMERICA, LLC. All rights reserved.